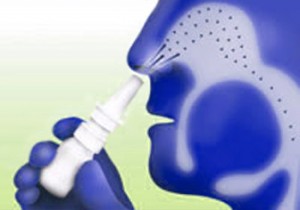 Do all those nasal spray medicines really work?  Well, that depends on the type you use and what you need them to do.  There are several different types of nasal medications administered through a mister.  Which one you use will depend on your symptoms and their side effects.  In this article we will try to look at the most commonly used products.
What is it you hope to fix with a Nasal Spray?
Nasal congestion is a fairly common problem.  Most people have had sinus problems at one time or another in their life.  The symptoms that often accompany that congestion can be uncomfortable at times.
Runny nose
Coughing
Sneezing
Pressure in the head and face
Pain in the head or face
Excessive Snoring (sleep apnea)
Headaches
What causes these symptoms are as varied as the symptoms themselves.  It can include but not be limited to:
Infection
Cold and Influenza
Allergies
Viruses
Deviated Septum
Nasal Polyps
Types of Nasal Spray
In using a nasal spray you are not likely trying to eliminate or treat a cause, but more likely controlling symptoms.  Some of the sprays we will discuss are prescribed by doctors, some are not.  Check with your local pharmacist to find out which ones.
1.
Antihistamines
Works to stop histamines (a naturally produced chemical of the body that causes inflammation and helps the body remove germs)
Inhibits inflammation
Only 2 sold in the US and they are both prescription
In other countries they can be Over the Counter
Names of Nose Sprays: Astelin, Pantanase
2.
Topical Decongestants
These nasal spray constrict blood vessels in the lining of the nose to help quickly open nasal passages
Too much use can actually damage the mucous membranes creating more inflammation (rebound effect)
They are for short term use only
Names of Nose Sprays: Afrin Nasal Spray, Vicks Sinex, Neo Synephrine, Dristan
3.
Corticosteroids
These reduce inflammation
Reduce histamine production
Used to relieve many symptoms associated with cold and flu infections
Also meant for short term use
Names of Nose Sprays: NASONEX Nasal Spray, Rhinocourt
4.
Natural Nasal Spray
Saline (salt water solution meant to moisturize and remove irritants)
Nasal Salves
Sometimes also used (ginger, capsaicin, and tea tree oil)
Many different brands of this simple solution are available
What Else Can You Use in Conjunction with Nasal Spray?
There are many things that treat nasal congestion.  Nasal spray is just one of many defenses and treatments that are available to the "snotty nose" sufferer. As always, consult your physician before beginning any medical regimen, especially when mixing treatments.  Some of the things you can use are:
Humidifiers (moistens the very air you breathe)
Take a hot steamy shower
Put your head VERY carefully over a pan of steaming water and cove your head with a towel (you can even add vapor rub to the pan)
*Be sure to turn off the heating device before beginning the aforementioned activity.
Drink plenty of fluids (thins out the mucus)
Use warm compresses
Sleep sitting up
Sinus Washes
Sinus Washes deserve a paragraph of their own.  Many of these devices work well with nasal spray if used correctly.  Some sprays will require time to work, so be sure to check with the doctor before beginning.
Neti Pots
Small Pots that look like miniature tea pots
Combine 1 cup of warm water with 1 teaspoon of salt and stir until mixed well
Place "spout" end firmly against nostril
Lean over the sink or tub and gently pour water into nasal cavity
Water will travel through the sinuses and come out the other nostril
Repeat for opposite nostril
Can be used for maintenance or treatment
Syringe
Same process as with Neti Pot
Be sure to get water up into nostrils and sinus
Don't extend syringe too far up the nasal cavity
Nasal Irrigator
Designed with the same purpose and principle as the Neti Pot
These are electrical devices that allow for exact measurement
Can control the force with which water is sent into the sinus (often has mist and jet settings)
What are the Different Types of Nasal Spray?
There are many varieties of nasal sprays.  Do your homework and consult with your doctor to find out which one you need to use.  Also check to see if you can use any other treatment options in tandem with you choice.  Then all that's left, is to use your nasal spray as directed, and breathe easy.

Which has only 2 brands legally sold in the US?
a. Antihistamines
b. Decongestants
c. Rice Puddings
d. Saline Washes
Which helps moisten the air you breathe?
a. Saline nostril sprays
b. Nasonex
c. A 3rd level Magic User spell
d. Humidifier
What do you put into Neti Pot water?
a. Rum
b. Salt
c. Very small fish
d. Algae
Answers at the bottom of the page!

What would you pay to have Nasal Congestion relief anytime, anywhere?  Now add the fact that the relief is:
•             Affordable
•             Easy to Use
•             Reusable (comes with a 1 Year Warrantee)
•             Portable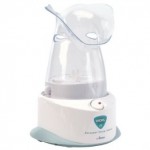 •             Actually Works
What's that worth now?  Whether you suffer occasionally or chronically from Sinus troubles, the value of the Vicks Personal Steam Inhaler is exactly that, valuable.
What is a Personal Steam Inhaler?
This 11" tall device is a sturdy, plastic, water container/heater with a mask that fits snuggly over your nose and mouth.  Simply fill up the basin with water and let it heat (ready in minutes.)  Once ready, place the patented, plastic hood over your nose and mouth, then inhale deeply.  It's very likely you will experience relief almost immediately.
How does it work?
The Vicks Personal Steam Inhaler delivers warm, moist air (steam) directly into the nose and throat where Nasal Congestion settles.  It soothes the throat and penetrates the sinuses to give fast, effective relief of symptoms.
•             Relieves mucus congestion or stuffiness
•             Eases dry throat and nasal cavities
•             Makes it easier to breath
•             Eliminates Post Nasal Drip
If you suffer from Nasal Congestion you can't, afford to NOT buy this thing!  Vicks has come up with the perfect answer to Cold, Flu, and Allergy relief.  Check out the Vicks Personal Steam Inhaler!
If you suffer from moderate to severe Nasal Congestion and Sinus Troubles, then you know how important it would be to find a product that is:
•             Portable
•             Reusable
•             Cost Effective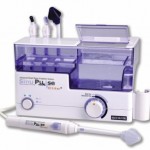 •             A Consistent Provider of Symptom Relief
That would be a coveted product indeed.  Well, with the SinuPulse Elite Advanced Nasal Sinus Irrigation System you have just such a product.
What Does it Do?
The SinuPulse Elite uses two different actions to:
•             Clean the Sinus Cavities
•             Moisturize the Nose, Sinus, and Throat
With either a Gentle Mist or a Pulsing Spray you can relieve the many symptoms that cause you unease and discomfort.
•             Runny Nose
•             Stuffy Nose
•             Pain in your head and face
•             Pressure in your head and face
•             Dry irritated nasal and sinus cavities
With the patented IntelliPulse and IntelliMist Technology, this affordable and affective device is a necessity for anyone who suffers from chronic Nasal Congestion.  Used daily it can help maintain healthy Sinuses, which increases the quality of life dramatically.
So if you need Nasal or Sinus relief, check out the SinuPulse Elite Advanced Nasal Sinus Irrigation System.
Answers: 1) a, 2)d , 3) b