You tried the new Big Lard Combo they have at the Corner Stop last night, and now you're paying for it.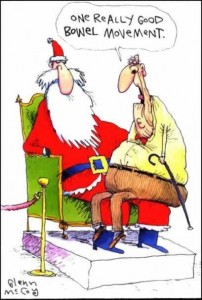 Is this you?
You have been to the toilet 8 times today already, and it's only 3:00 PM.  You should have known, but you just had to try it.  Sounds like the Big Lard Combo is going on your list of IBS trigger foods.  That's the list of "no-no" foods you started keeping when your doctor diagnosed you with Irritable Bowel Syndrome (IBS).
IBS Trigger Foods: Symptoms and Diagnosis
If you have Irritable Bowel Syndrome you are going to have to change your diet.  Either that, or get used to desperate runs to the bathroom at any moment and time.  The persistent, chronic symptoms of this disease:
Diarrhea
Constipation
Frequently Alternating Bowel Habits
Moderate to Severe Abdominal Cramps
Sudden and/or Unexplained Weight Loss
Increased Stress
Don't wait for a better time to show up.  They come and go as they please, and unfortunately for most IBSers, they come as a direct result of the IBS trigger foods you consume.
There is no known organic cause for IBS, so there is no one test to perform for a diagnosis.   The diagnosis is one arrived at only by omission.  Rule out all the other things it could be, then if you answer your doctor's questions in a certain manner he will render a diagnosis of IBS.  In order to get to that point though you will undergo an extensive battery of tests including:
Hemocults
Blood tests
Ultrasounds
Internal scopes
Breathing tests
IBS Food Triggers: Treatments
There are a multitude of treatments currently being used and evaluated, including, but not limited to:
Medications
Laxatives
Probiotic Supplements
Psychotherapy
Diet
As there is no known cure for IBS, none of these remedies has been scientifically proven to do away with IBS.  However, of all the treatments above, the one with the best observable results in terms of reducing symptoms is hands down avoiding IBS trigger foods through a rigorous diet.
IBS Trigger Foods: Diet
This is good news, bad news situation.  You can manage your IBS symptoms through the use of diet, but it is a fairly strict diet, and odds are you're gonna have to give up some foods you enjoy, and maybe even love.  However, if you're reading this article it is very likely you know that already, because the symptoms are becoming unbearable and you are already eliminating IBS trigger foods.
This article will deal with foods to avoid, as it is titled IBS Trigger Foods.  A trigger food is one that causes the side effects of IBS, which cause so much strife.  Although not an exhaustive list by any stretch of the imagination, some of the more popular Foods to Avoid with IBS are as follows:
Milk and Dairy Products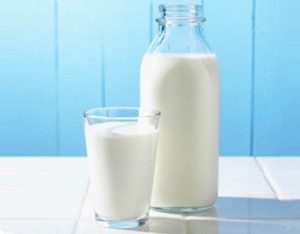 Yogurt
Ice cream
Cheese
Creamy Foods
Insoluble Fibers
Breakfast cereals
Whole wheat breads and pasta
Whole nuts and seeds
Raw Vegetables
Broccoli
Cauliflower
Cabbage
Brussel sprouts
Gluten (a large category)
Wheat and whole wheat products
Crackers
Cereals
Some baked goods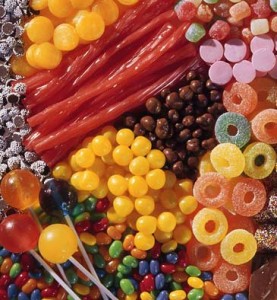 Sweeteners (natural and synthetic)
Fructose (in many fresh fruits)
Sugar alcohol sweeteners
Sugar, candy, chewing gum
Beverages (soda, fruit juices)
Beans and Lentils
Garlic and Onions
Any of the "allium" vegetables
Caffeine and Alcohol
Sodas
Beer
Distilled liquors
Chocolate!!!! AHHH!
Fatty Foods (huge category)
Red Meats
Most of the "Fast Foods" from restaurants
Doughnuts
Any foods fried in oil
Condiments
Ketchup
Pickle Relish
Soy Sauce
Barbeque Sauce
*There are many more foods in each category; these foods represent some of the broader more popular IBS trigger foods.
As you can see the task is not small, and will represent a major change in many people's diets.  It is however possible, and with the Irritable Bowel Syndrome public awareness rising every day, getting easier.  There are enjoyable foods and recipes out there to make this a bearable endeavor.  Try to use this list to avoid Irritable Bowel Trigger Foods.
IBS Trigger Foods: FODMAP
Currently, the most extensive IBS trigger food list is the FODMAP diet. FODMAP is an acronym that stands for:
F – Fermentable
O – Oligosaccharides (kinds of sugars) in foods such as cereals, bread, biscuits, cakes, pasta
D – Disaccharides (lactose), for example, dairy foods
M – Monosaccharides (fructose) in fruit juice, honey, peas, jams, snack bars
A – and…
P – Polyols (sugar alcohols) found in fruits with stones and some vegetables, such as onions and leeks. Also found in artificial sweeteners and sugar-free gum
You will see that it is a much more comprehensive list of IBS trigger foods, and can be used to eliminate the causative food stuffs from your diet.
IBS Trigger Food: Cater it to Fit Your Needs
IBS trigger food diets are not a hard and fast realm.  Do your homework before you land upon a diet that's right for you.  Keep a food journal for an extended period of time and look for patterns; which foods cause you trouble  and which foods don't.  Use the knowledge you  get to tailor your own list of IBS trigger foods, and enjoy eating and living again.


What is the acronym name for the current, most popular IBS Trigger Food Diet?
a. FORMAN
b. FOMDAP
c. FADMOP
d. FODMAP
What IBS trigger foods are considered to be in the monosaccharides (fructose) group?
a. Red Meats
b. Fruit Juices Jams
c. Snack Bars
d. Jams
True or False:  An IBS Trigger Food list is a personalized thing.
a. True
b. False
Answers at the bottom of the page!

IBS—Free at Last!
The new FODMAP diet described in this book allows the sufferer of IBS to break free of traditional bland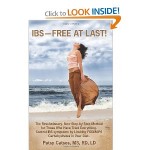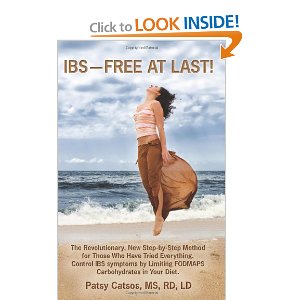 high fiber diets.  With a new look at all the foods which aid in IBS symptom relief, this book provides a newer, brighter dieting future.
Thoughts
Dieting is hard enough without having to add medical restrictions.  For the sufferers of Irritable Bowel Syndrome (IBS,) this is doubly so.  High in fiber and bland as it gets, traditional IBS diet law says you have to keep it boring.  Well, IBS-Free At Last is a rebel book with a definite cause.  Author Patsy Catsos in this tome, has created a new way of eating for IBS.  Still healthy and symptom relieving, the foods in this IBS diet will excite, rather than bore the dieter.
Eating for IBS
In this excellent recipe book, specifically designed for IBS treatment, Heather Van Vorous has compiled 175 recipes for an IBS diet.  Vorous subscribes to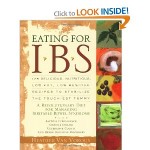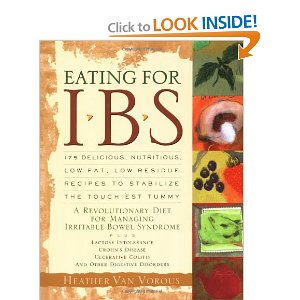 the idea that the days of old are gone for the IBSers.  Gone are the boring, only eat at home, high fiber diets, and here are the exciting alternative recipes that allow for food enjoyment again.
Thoughts
People with IBS suffer enough discomfort already, let alone having to eat food that has no taste or spice.  This recipe book can add some vitality to the dietary life of the person seeking IBS treatment.  With this inventive and original recipe book by Vorous, you can enjoy home cooked meals, deserts, and party foods.  With the author's help, the IBSer can get back a previously absent part of their life!
TuZen is a lactobacilli bacterium that lines the walls of the stomach and intestines, and prevents harmful bacteria from irritating the gastrointestinal system.  This greatly reduces the symptoms of Irritable Bowel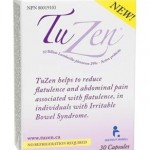 Syndrome (IBS).  TuZen is an extensively studied probiotic supplement, and has been found beneficial to IBS sufferers.
Thoughts
Sufferers of IBS often experience life altering affects from the illness.  The pain and discomfort are only compounded by the constant stress of this disease.  Not knowing when or where it might strike can be limiting in your lifestyle.  Any product that helps reduce, eliminate, or control the dire symptoms of IBS should be a welcome addition to your arsenal of IBS defenses.
Answers: 1) d, 2) b, c, and d, 3) a