Your kid was upset again this morning.  She had another outbreak last night and she's afraid it's gonna lead to more ridicule at school, maybe even more scarring.  You remember what that was like, and it pains you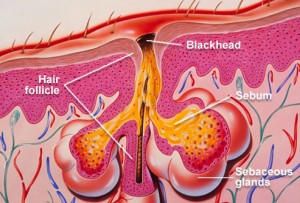 to send her off to the same trauma you experienced.  It took a long time to work through that kind of hurt.  What can you do for her?  It's time to look at home remedies for acne.
Home Remedies for Acne:  What is Acne?
Acne vulgaris is a common skin condition that affects most people in some form of another.  Moderate to severe acne affects 40-50 million Americans (16%).  It has many different forms:
Seborrhea (scaly red skin/rosacea)
Comedones (blackheads and whiteheads)
Papules (pinheads)
Pustules (pimples)
Nodules (larger papules)
Possible Scarring
Most people experience the top 4 forms of acne listed above at some point in their life, whether it be puberty, pregnancy, or infection. As you can see from the video below, acne vulgaris can be a very traumatic thing for some people.
Having pimples and the like does not mean you have serious acne, and most outbreaks go away by themselves with regular hygienic cleaning.  But for that 16% of people it can be life effecting, and they will do anything to make it better, including try home remedies for acne.
Home Remedies for Acne:  What Causes Acne?
How can you use home remedies for acne, if you don't know what causes it.  Maybe you don't care, you just want it gone.  That's a fair point, but in this case, it does help to know what causes your problem.  Several things contribute to the formation of acne:
Hormonal Changes

(increased production of testosterone and androgen)

Abnormal Sloughing

(shedding) of Dead Skin Cells Due to Irritation

Clogging

of Follicle and Sebaceous Glands

Inflammation

of Follicle and Sebaceous Glands

Propionibacterium acnes

(P. acnes; bacteria that facilitates inflammation and blocking of glands)

Blocked

Glands Form Acne Lesions
When all these aspects combine in the right mash-up of circumstances the results can be acne so intense that it causes scarring; in some cases severe scarring.  Home remedies for acne can be effective in treatment, even when the cards are stacked against you.
There is evidence that acne severity is related to genetics.  A kid going through puberty, who had a parent with moderate to severe acne, should be on the lookout for signs of increasing outbreaks, and take all preventative measures, treating it early and aggressively.
Home Remedies for Acne: Treatment
"I once heard that if you kiss a frog, while throwing a broken mirror over you right shoulder, while standing under a ladder and kicking a black cat, your acne will clear up!"
Sorry folks it doesn't appear that this particular home remedy works.  And neither will some of the other crazy things you've seen or heard.  Like with any "treatment" or remedy you are going to need to use caution and a little common sense when seeking a cure.  Always contact your physician and more particularly, a dermatologist before starting any new acne treatment.
There are however, some home remedies that people use which seem to have varying positive results.
Good Hygienic Care

– The best defense against acne is washing your skin good.  Soap and water used on a regular basis usually clears up most mild to moderate acne.  Some use a skin abrasive wash from over the counter to supplement the soap.  However, just because you have acne,

doesn't

mean you're not clean; remember it has medical and genetic causes.

Diet

– A high glycemic diet has been associated with worsening acne.  Changing your diet can be a venue to decreased outbreaks and severity.  Chocolate and salt are often said to cause Pimples (pustules), but this is a myth.  The only causation relationship with these two substances is in how it relates to a person's glycemic index (blood sugar.)

This is what we're trying to avoid.

Topical Creams and Cleansers

– This is one of the most widely used home remedies for acne. There are a plethora of "over-the-counter" creams, ointments, and cleansers that people use to reduce their acne.  Some people report successful management of symptoms, but others find they don't notice a difference.

Egg Oil

– This home remedies for acne has been used for centuries for a multitude of skin conditions.  It's primarily an anti-inflammatory and anti-bacterial agent.  It inhibits the growth of P. acnes and thus reduces the inflammation that often causes scarring in severe acne patients.

Tea Tree Oil

– Also called Melaleuca Oil, this substance acts as a solvent cutting through the oily sebum that clogs pores.  It's anti-inflammatory and anti-bacterial qualities make it a popular and sometimes affective home remedies for acne.

Aloe Vera

– This common sunburn soother, has no scientific evidence to show that it improves the symptoms of acne vulgaris, but some people report that their outbreaks improve with its use as an acne home remedy.
Home Remedies for Acne:  Review
Home remedies for acne generally don't have much scientific research to back them up, but many have been used by acne sufferers, and many people report positive results.  People who suffer from some of the most severe effects of acne are often willing to try anything, and that's OK, as long as you are safe about it.  Do your homework and consult a professional before beginning any new medical regiment, and good luck with your home remedies for acne.


What are Some Common Home Remedies for Acne – Matching Quiz
___1.  P. acnes                     a. # of Americans who suffer from acne
___2.   Melaluca Oil               b. Acne Causing Bacteria
___3. Sixteen Percent           c. Tea Tree Oil
Answers at the bottom of the page!

Mike Walden's Acne No More
In this comprehensive Acne prevention and cure book, Walden has put together a well thought out, factual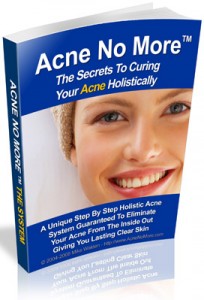 based process.  From beginning to end, Walden has the one goal in mind of acne relief; relief from symptoms, depression, and embarrassment that come with this troubling condition.  With step by step instructions this book is a thorough journey to having Acne No More!
Thoughts
What would you give for relief from the stress and strife brought on by embarrassing blemishes and scars?  Many would give all they have for a chance at acne relief.  Acne No More is that chance!  I would recommend this book to anyone who has felt embarrassed or self-conscious about their acne lesions and scars.  After all, what is hope worth?
 The Scar Solution
Sean Lowry, Medical Researcher & Former Scar Sufferer, has put together a well thought out book on how to become acne scar free.  He explains the "ins and outs" of the process, and the success that you can experience if you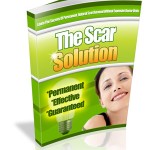 follow the steps outlined in The Scar Solution.  This is a must have for acne sufferers.
Thoughts
I love the thought of someone being able to walk around without feeling self-conscious about their appearance for the first time in years. I can see the smile on people's faces when they step into the light of day knowing that The Scar Solution has worked it's magic.  If you suffer from acne scarring in any degree, get Lowry's comprehensive book of hope, and let me imagine you too stepping into the light.  To heck with that, you imagine the look on your face when you step into the light.
Answers: 1) b, 2) c, 3) a