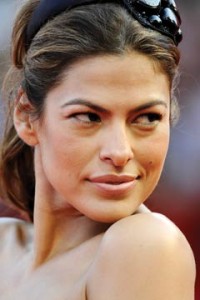 "Girl, look at that ole crazy woman with the Puffy Eyes.  She need to do something about those."
      "Cherlene, she got puffy eyes cause you hit her."
     "I know, but I still think she needs some of my Magic No Puffer Cream.  She would look a whole lot better!"
     "You crazy Cherlene!"
     "Uhm-huh."
Well here we go again with Cherlene and Girl talking about someone's Puffy or Dark Eyes.  These two just won't let up.  Do you have bags under eyes?  Do your eyes puff up every time the sun shines, or every morning when you wake up?  In this series we are discussing the various causes and treatments for dark puffy eyes.
What Causes Puffy Eyes?
Many people are self-conscious about the way they look.  For some it's their weight.  For some it's their hair, or lack thereof.  But as the eyes are the window to the soul, many people worry about how their eyes look.  Dull, lifeless eyes are labels sometimes given to those who suffer from Dark or Puffy Eyes.  Deep dark circles or bags under your eyes can make you:
Self-Conscious
Irritable
Stressed
Antisocial
To do something about your puffy eyes, it would help by looking at some of the causes of Periorbital Puffiness and Darkness. There are many; some internal and some external.
Internal
Allergies, Sinus Infection, Colds
Medical Issues (Kidney and Thyroid)
Genetics (if mom or dad had them, it's likely you will too)
Excessive Pigmentation
Eczema
External
Excessive Crying, Rubbing, or Itching
Sleeping In Your Makeup
Stress
Overexposure To The Sun
Diet (high in salt or low in Iron)
How Can You Get Rid Of Puffy Eyes?
As much as I love Cherlene's cure I think we will have to go deeper.  There are as many "cures" for Puffy Eyes as there are causes, but whichever one you choose, be sure to consult your physician before starting any treatment regimen.
Home Remedies
The Neti Pot is a popular thing to use for a variety of ailments.  Most people don't know it can aid in the elimination of the dark circles under your eyes, and the puffiness that can accompanies them.
Many side and stomach sleepers have dark or puffy eyes when they wake in the morning.  As hard as

This is a Puffy Eyes no-no!

it might be, changing your dominant sleep position to your back may let gravity pull the moisture that causes the situation from your Periorbital skin.

Eating a diet with lots of salt can add to your eye woes as it tends to draw moisture from your face, which decreases the puffiness, but leaves you with those dark circles we talk about.  A Low Salt/Higher Iron Diet may help (the Iron alleviates Anemia which can also cause eye skin discoloration.)
Applying a

Nightly Moisturizer

can help soft and lighten the skin.  Healthier skin looks better.  This is a simple "preventative" measure that can help.
Among the more "unique" home remedies, are some of the most used, by people with Puffy Eyes.  Cold objects placed over the eyes for small amounts of time can help with swelling:
Spoons
Cucumbers
Potato Slices
Tea Bags
All can be used in the treatment of Problem Periorbital Skin.
Topical Creams
Perhaps the most used topical treatment for Puffy Eyes is skin care cream with Hydrocortisone in it.  It comes in different strengths and should not be used for longer than instructed on the box, as this could lead to other, more serious skin complications.
Also used widely for the treatment of Periorbital eye care is skin cream with caffeine in it.  This constricts the capillaries under the skin and lightens its appearance.
There are also several unique topical creams used to treat Puffy Eyes.  Certain makeup contains skin care products.  Sunscreen should be worn whenever in direct sunlight, and some people even use hemorrhoid cream.
What Am I Gonna Do With My Puffy Eyes?
Well, Cherlene would be proud of you.  Nah, she's probably wouldn't, but at least you made it through all the "causes" and "cures" for Puffy Eyes.  Now it's time to start using a puffy eyes treatment and see what works best for you.  Remember ask your doctor before you start one.  In the end your Puffy Eyes will have gone bye-bye.

Which is NOT an External cause of Puffy Eyes?
a. Anemia
b. Excessive Crying
c. Stress
d. Diet
True or False:  Hydrocortisone skin cream is used to treat the Periorbital area.
a. True
b. False
Deep dark circles or bags under your eyes can make you:
a. Depressed
b. Stressed
c. Antisocial
d. Handsome
Answers at the bottom of the page!

https://embarrassingproducts.com/2eqq
Louise Griffin had tried for years to find the best skin cream.
•             Medicated
•             Non-medicated
•             Homemade
•             Powerful Chemical Creams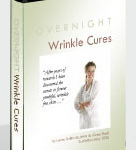 None of the ones she tried were ever able to deliver on the promises they made.  Then one day she came across a lost, ancient remedy for dark and dry skin.  And out of this ancient, wrinkle and splotchy skin remedy came, Overnight Wrinkle Cure.
•             Dark Circles Under Eyes
•             Bags Under Eyes
•             Puffy Eyes
•             Crow's Feet
•             Wrinkled Skin
•             Dry Scaly Skin
All these and more can be helped with Griffin's virtually, miraculous Overnight Wrinkle Cure.
Imagine NOT having to worry about looking older when you go out on the town.  Imagine NOT having dark circles under eyes when you wake up every morning.  Imagine, imagine, imagine; now realize that all those scenarios you imagined can become reality with the new skin and eye care system by Louise Griffin.
I highly recommend this product to anyone seeking a newer, younger you.  This system can help anyone who's come to this site looking for rejuvenation.  As a bonus everyone who orders gets bonus material on Summer Sun Skin Care.
So order now for literal, Overnight Wrinkle Cure results!
Answers 1)  a, 2)  a, 3) d