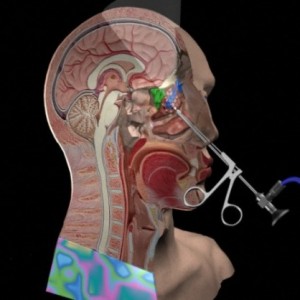 Have you tried everything to take care of your sinus problems?  You bought a Neti Pot and used a Nasal Spray just like the doctor ordered.  Now your doctor has referred you to an Ear, Nose, and Throat (ENT) surgeon because she says there's a good chance you will need Sinus Surgery.  But what exactly does that entail?  I'll try and answer that for you.
What Causes the Need for Sinus Surgery?
Nasal Congestion is the root cause of most sinus conditions; it is the inflammation of the nasal and sinus membranes.  Many people think it's just excess mucus production, but it's the actual inflammation of the membranes that causes the mucus to become a problem, and eventually lead to a need for Sinus Surgery.  There are many causes for this condition:
Allergies
Nasal Polyps
Viruses
Deviated Septum
Cold and Influenza
Infection
Nonallergic Rhinitis – chronic, with no known cause
There are many symptoms that accompany these conditions.
Pain of the head and face
Pressure in the head and face
Runny nose
Blurred vision
Coughing
Snoring
Decreased ability to smell
If you experience these symptoms, no matter the cause, for up to 4-6 weeks and you have reached what's called the "Maximum Medical Treatment", then your doctor may send you to an ENT surgeon for Sinus Surgery.
What can you try before Surgery?
There are all kinds of "home remedies" one can try before going to the doctor to get your sinuses looked at.  From drinking more liquids to prescription meds, there is a wide range of things to try.
Start by drinking lots of fluid (thins the mucus)
Humidifier
Steam Therapy (hot shower or steam from water pot)
Sinus wash (Neti Pot, syringe, nasal irrigation)
Warm compress
Sleep sitting up
Over the Counter Medicines (antihistamines and decongestants)
Each one of these in the list can help clear out your sinuses and eliminate the need for Sinus Surgery.  There are other medicines your doctor can try before they revert to surgery, but these require a prescription.  Whatever your choice, you might as well exhaust all your options before you take the drastic step of surgery.
What is the purpose of such a Surgery?
The aim of your surgery can be several things, but the main idea is to improve drainage of the sinus cavities and reduce Nasal Congestion.  This entails two main objectives:
1.
Drain Mucus (Snot)
Dried Material
Liquid Material
2.
Remove any blockages
Infection
Damaged Tissue
Swollen Tissue
Bone
Foreign Objects
When this is done, you should ideally be able to evacuate the materials from you sinuses that in the past have caused you such trouble.  After Sinus Surgery you should have a much easier time getting over any infections.  This should allow you to:
Breathe Easier
Recover Quicker
Sleep Better
Generally Feel Better
Types of Sinus Surgery
There are three "basic" types of Sinus Surgery; each has its own advantages and purposes.
1.
Balloon Sinuplasty
Newer technology
Not true surgery, but there is a degree of invasiveness
Balloon inserted into the sinus and expanded
Creates more room in the sinus
No incision
Less expensive
Can be redone
2.
Functional Endoscopic Sinus Surgery
Most common type
Go in through the nose with a probes (camera and instruments on the end)
Less invasive
Not as many complications (pre and post-operative)
Less expensive
3.
Traditional (Maxwell-Luc)
For more complicated conditions
Incision in the upper palate to get to sinus cavity
Can remove more complicated obstructions and blockages
More post-operative care needed
More expensive
Not used near as much since endoscopic invented
All three of these procedures can be used to relieve your nasal congestion and clear your sinuses.  Whether or not you need one of them is a decision for you and your doctor.  There may come a point however, when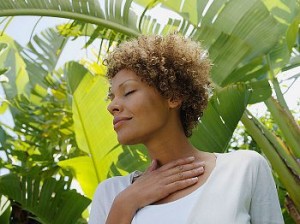 you've done all you can and it just isn't getting any better.  Once you reach that point you may have no other choice but to get the surgery.
What are the Types of Sinus Surgery?
Sinus Surgery, whatever the type needed, is not something to take lightly.  If you've exhausted all the other options though, you may have no choice.  Once that point has been reached, you will need to speak with your doctor and determine which type of procedure is best for you.  You will obviously need to let them decide, but make sure you are comfortable with what is decided.  Ask questions until you are satisfied.  It's your health you're talking about and you need to be satisfied with your Sinus Surgery choices.

Which is NOT a type of Surgery on the Sinuses?
a. Endoscopic
b. Maxwell-Luc
c. Barometric
d. Balloon Sinuplasty
Which is a home remedy for Nasal Congestion?
a. Neti Pot
b. Q-Tip Cleaning
c. Coffee Enema
d. Sinus Removal
True or False:  FESS is the most common type of Sinus Surgery.
a. True
b. False
Answers at the bottom of the page!

What would you pay to have Nasal Congestion relief anytime, anywhere?  Now add the fact that the relief is:
•             Affordable
•             Easy to Use
•             Reusable (comes with a 1 Year Warrantee)
•             Portable
•             Actually Works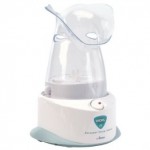 What's that worth now?  Whether you suffer occasionally or chronically from Sinus troubles, the value of the Vicks Personal Steam Inhaler is exactly that, valuable.
What is a Personal Steam Inhaler?
This 11" tall device is a sturdy, plastic, water container/heater with a mask that fits snuggly over your nose and mouth.  Simply fill up the basin with water and let it heat (ready in minutes.)  Once ready, place the patented, plastic hood over your nose and mouth, then inhale deeply.  It's very likely you will experience relief almost immediately.
How does it work?
The Vicks Personal Steam Inhaler delivers warm, moist air (steam) directly into the nose and throat where Nasal Congestion settles.  It soothes the throat and penetrates the sinuses to give fast, effective relief of symptoms.
•             Relieves mucus congestion or stuffiness
•             Eases dry throat and nasal cavities
•             Makes it easier to breath
•             Eliminates Post Nasal Drip
If you suffer from Nasal Congestion you can't, afford to NOT buy this thing!  Vicks has come up with the perfect answer to Cold, Flu, and Allergy relief.  Check out the Vicks Personal Steam Inhaler!
If you've ever had a stuffy or runny nose that made you miserable, I have a product you need to check out.  The Ayr Saline Nasal Rinse Kit is an all-natural sinus irrigation system.  Regardless of whether your nose is stopped up or running like a river, this product will give you fast relief from your Nasal Congestion.
How does it Work?
With The Ayr Saline Nasal Rinse Kit you can flush out your sinus cavities and experience relief from the:
•             Pressure in your face and head
•             Pain in your face and head
•             Moisten your dry throat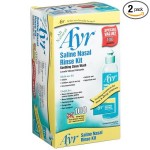 •             Moisten your dry nasal passages
If you've ever dealt with Nasal Congestion then you know how valuable, relief from these symptoms can be.  What wouldn't you pay for relief?  With this product you're going to find out that you won't have to "pay through the nose;" I know, I couldn't resist.  But seriously, you will be recommending this product to others once you see how:
•             Cost effective it is
•             Effectively it relieves your symptoms
•             Easy to use it is
•             Pain free it is to use
What does it Actually Do?
The Ayr Saline Nasal Rinse Kit is a simple point and shoot procedure that comes with complete instructions.  It helps relieve sinus symptoms by flushing out the various contaminants that can get lodged in your sinuses.
•             Bacteria
•             Dirt
•             Mucus
•             Other Waste Products
So if you suffer from Sinus and Nasal Congestion, the fact that you need to use this product should be as clean as the nose on your face!  Hah, I did it again, I kill me.
Answers:1) c, 2) a, 3) a