Are you tired of diets that don't work?  So are many of the 63% of Americans who are overweight,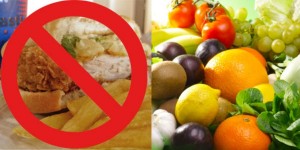 or even obese.  Maybe you feel like you've tried them all.  But there's one you probably haven't tried.  That's the one you have to go on after you've had Bariatric Surgery.  A Gastric Bypass Diet is one diet you have to follow or you could get very sick.
What is a Gastric Bypass Diet?
A Gastric Bypass Diet is the much regimented meal plan you have to follow after any type of Bariatric (weight loss) Surgery.  There are 4 basic types of Weight Loss Surgery that can be performed:
Gastric Lap-band Surgery

– One of the most popular and safest Bariatric Surgeries, the stomach size is reduced with a silicone band that can be tightened or loosened based on patient needs.

Gastric Bypass Surgery

– Here the stomach is restricted to a small pocket which is then connected to the small intestines.

Gastric Sleeve Surgery

– In this procedure the stomach size is permanently reduced and attached to the small intestines.  The resulting stomach looks like a tube or "sleeve".

Bilopancreatic Diversion Surgery

– Here the stomach size is also greatly reduced, then permanently attached to the distal (lowest) part of the small intestines.
With each of the above procedures the post-surgical diet and intake are very carefully planned and monitored.
The following video contains low quality audio, it is followed by a Transcript for clarity.
Intro: This is Doug Dunt for Global Medical News Network reporting from the annual meeting of the Endocrine Society in San Diego.  During the press briefing Dr. Judith Carner presented findings from a study of 14 obese patients with Type II Diabetes. 
Physician: What we found is that there is a much greater improvement after the Bypass Procedure in terms of the way the body deals with, because, the way the body makes Insulin compared to the people who lost the same amount of weight on a diet. And what this is telling us is that, independent of all this hormone secretion that occurs with a meal, if you even just inject your body with Glucose, after the Bypass you're much more able to deal with, uhm, Blood Sugar.  This is a particular experiment with a few individuals in a very, uhm, uh, strict type of protocol.  And I don't want us to come away from it saying that the Bypass is definitely better for the treatment of Diabetes than diet.  And the reason I don't want to say that is because we, the people who are on the diet, lost weight much slower.  So it took 8 weeks for those on the diet to lose weight, as opposed to the 3 weeks for those on the Bypass.  Uhm, in this scenario of the Bypass there's that.  The question is if we were to be able to get people on the diet to lose weight at the same rate as those with the Bypass, would the Bypass be beneficial?  You cannot put someone on a diet that has as few calories as, uhm, the person who had the Bypass. 
Closing: This is Doug Dunt for Global Medical News Network.
What Happens if I Don't Follow my Gastric Bypass Diet?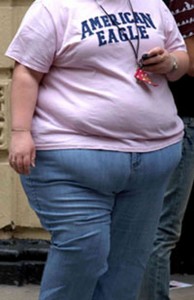 Not following orders can be bad!
Once a patient comes out of Gastric Bypass or Lap-Band Surgery his stomach and intestines are in a very delicate state.  Often during the operation the surgeon must move and manipulate the organs of the abdomen, especially in the larger patients.  Your body cannot tolerate such upheaval, particularly your insides.  They are arranged in such a way as to maximize productivity and usefulness.  Often the surgeon may have to:
Move and manipulate part of your small intestine
Handle your stomach
Make cuts and/or remove part of your stomach and small intestines
I say all that to illustrate the point that, you're abdomen is likely to be sore and sensitive to any more turmoil.  If you don't treat it right, which most importantly includes following your Gastric Bypass Diet, then you could experience:
Severe Bloating
Nausea
Vomiting (which can tear sutures and stitches)
Damage to the Stomach*
Infection*
Bowel Obstruction*
Hamper Weight Loss
*May require more surgery
What Can I Eat on a Gastric Bypass Diet?
Diets can vary depending on your surgery and where you have the procedure done, but they all basically have Phases that are designed to let your stomach adjust to the new demands.  How fast you progress is dependent on how well you recover and how strictly you follow doctor's instructions.
The following is just a sample Post-Surgical Gastric Bypass Diet, and is not meant to be medical advice.
Phase 1 – Liquid Diet
This is usually only the first day or so after surgery.  During this phase you can only have sips of liquids, and they must be spread out over extended periods of time.  During this phase you might have:
Broth
Unsweetened juice
Milk
Strained cream soup
Sugar-free gelatin
Phase 2 – Pureed Foods
During this phase of your Gastric Bypass Diet you will graduate into thinly pasted or thick, liquid-like foods.  You will need to blend everything you eat, making sure you don't have any solid food particles yet. What you are allowed to have will depend on what your dietician recommends, but may include things like:
Beans
Egg Whites
Yogurt
Soft Fruits and Vegetables
Cottage cheese
Fish
Low Fat Meats
Make sure to blend these foods with a liquid you are allowed to have.  This will greatly aid in digestion. This phase of your Gastric Bypass Diet can be from 2-4 weeks long, and keep in mind it is very possible that your stomach has developed some sensitivities it didn't have before surgery.
Phase 3 – Soft, Solid Foods
With your doctor's OK, you may now begin to eat soft foods (can be mashed with you fork) for the next 8 weeks or so.  Your stomach and how it tolerates food will be your telling guide.  You'll know when you've eaten something you shouldn't eat again.
Meats that are finely diced and ground
Soft fruits
Cooked vegetables
This can be the start of returning to a "new normalcy" that will allow you to establish healthy eating habits.
Phase 4 – Solid Foods
Once you get the all clear, you may start to have regular solid foods with your Gastric Bypass Diet again; within reason.  You should avoid spicy or "crunchy" foods as these will likely irritate your new stomach.  Be sensitive, to what your stomach is sensitive to.  If it irritates or nauseates, don't eat it again.  Gradually you'll learn the dos and don'ts of your new digestive system.
Are There any Alternatives?
Once you've had the surgery there is no wiggle room for different Foods and Phases, but there are diets out there based on what a person who's had Bariatric Surgery would eat.  A Non-Surgical Gastric Bypass Diet might indeed work for you.  There are numerous examples of these diets, some fairly creative and effective.  If you want an alternative to surgery these diets may be well worth a try.
Is there a Gastric Bypass Diet?
Absolutely, and you have to follow it.  If you deviate from your Gastric Bypass Diet, it could have dire consequences.  Follow your doctor and your dietician's advice to the letter.  Once you've started the process a Gastric Bypass Diet could be the key to a new life.

True or False:  I can eat solid foods 6 weeks after Bariatric Surgery.
a. True
b. False
Which can you have during Phase 1 of your Gastric Bypass Diet?
a. Sugar-free gelatin
b. Pudding
c. Orange Sherbet
d. Fish Tacos
Which is NOT a type of Bariatric Surgery?
a. Gastric Bypass
b. Ginko Bilobaplast
c. Gastric Sleeve
d. Gastric Band
Answers at the bottom of the page!
http://www.naturalhypnosis.com/gastric-band-hypnosis
Brennan Smith is a Master Hypnotist who has put his talents to good use in a most beneficial way.  Smith has created a Gastric Bypass Surgery without the:
•             Risks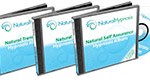 •             Costs
•             Worry
He's done this by creating the "experience" of a Gastric Bypass Surgery that he can transfer to your mind; a Virtual Gastric Bypass through hypnosis.  Through a series of High Quality audio recordings your mind will be fooled into Pre, During, and Post-Operative experiences.
Sound Quality
Recorded in 3D sound with a specially designed microphone, you will be immersed in the surgery from start to finish.  It does require headphones to get the impression of the surgical sounds surrounding you, as Smith takes you through the entire procedure form start to finish.
The Process
With 7 audio sessions, it's important to listen to them in order.  The first 2 will need to be listened to several times before the actual surgery session.  Likewise sessions 4-7 can be repeated to fortify your resolve and course of action.
Why Use This System?
•             Safety
•             Price
Are these two things important to you?  Gastric Bypass Surgery comes in at an average of $22,000. Natural Hypnosis: Gastric Band Hypnosis is a must have for those who are both serious and desperate to lose weight, but don't want to face the risk and cost of surgery.
This is the ultimate surgical substitute for losing weight.
Written by an MD, a previous Bariatric Surgery patient, and a renowned Weight Loss Expert, Weight Loss Surgery for DUMMIES is an exceptional help guide for anyone exploring the possibility of Weight Loss Surgery.
•             Marina S. Kurian, MD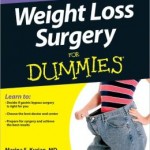 •             Barbara Thompson (former Gastric Bypass patient)
•             Brian K. Davidson (weight loss expert and advocate)
What the authors have done is address every aspect of the Weight Loss Surgery Experience; from the very moment the thought of surgery enters your mind, till you have journeyed to the point of significant weight loss. Kurian, Thompson, and Davidson take the potential surgery candidate through such important aspects as:
•             Am I a Good Candidate?
•             Why Do I Want/Need to Lose Weight?
•             Have I Tried Other Weight Loss Methods?
•             What are the Various Surgical Methods, and Which is Right for Me?
•             What to Expect Before, During, and After?
You can see how invaluable such a book like this could be.  If you are considering Weight Loss Surgery in the slightest, read this book. Many people don't do this procedure because they are afraid; they don't know what to expect.  Well, knowledge kills fear, and this book is a Weight Loss Fear killer.
Answers: 1) b, 2) a, 3) b