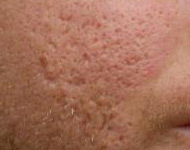 It started when you went through puberty and just got progressively worse.  It has affected your confidence and social life in a way nothing else has.  You tell everyone it doesn't bother you, but it's been the bane of your life since it started.  What could cause so much pain and unease? Acne and the scars that it can leave.  The question then becomes, is there an acne scar treatment that works, and is Acne scar removal even possible?
Acne Scar Treatment:  What Causes the Scarring?
Acne scarring is the result of an intensive attack on your skin by your own body.  Acne shows up when:
Sebaceous Glands produce an abundance of sebum (oil) during hormonal upheaval times.
Hair Follicles fill up with the excess sebum.
Dead Skin Cells cover and fill the external follicle pore and become clogged with the sebum and skin detritus.
Blemishes and Lesions form on the surrounding skin.
Acne Scarring occurs in extreme cases.
Acne scar treatment revolves around the elimination and reduction of the problems mentioned in the list above.  However, once Acne vulgaris has reached the scarring stage it's too late to reverse the process.  The treatment often involves stopping the miscues in the skin, and repairing the damage already done.
Acne Scar Treatment:  Stopping It Before It Starts
Scaly red skin/rosacea (Seborrhea)
Blackheads and whiteheads (Comedones)
Pinheads (Papules)
Pimples (Pustules)
Larger papules (Nodules)
Possible Scarring
Each of the skin features listed above can be precursors to acne scarring, and in acne scar treatment, it's important to stop as much as possible before it gets to a "skin damaging" level.  There are several preemptive care measures you can take, which include, but are not limited to:
Good General Hygiene (wash your face regularly)
A Good Diet (low in glycemic and dairy products)
Facial Cleansers and Scrubs
Topical Skin Treatments of Visible Acne
Alternative Medicines for Acne Flare Ups
Antibiotics (not recommended on a regular basis due to growing antibiotic resistance)
Benzoyl Peroxide Cremes
Topical and Oral Retinoids
Phototherapy (violet and red light sessions)
All of these treatments have shown positive results to some degree in:
Prevention
Reduction
Elimination
Of acne outbreaks.  And when it comes to acne, "an ounce of prevention is worth a pound of cure'" is ten times more important than with other medical conditions.  Doctors recommend early and aggressive measures as the best acne scar treatment.  After that, you're playing catch up in a race that's hard to keep up with in the first place.
Acne Scar Treatment:  Once it's too Late, What Can Be Done?
Once the damage is done from Acne Vulgaris, there are acne scar treatment options that have had success.  The important thing to remember as we go on is that, "Results May Vary!"  This is doubly true for acne scar treatment.  What worked for one person, may not work for another, and what cured one patient may have no effect on someone else.
Some of the "preventative," Acne Scar Home Remedies measures discussed earlier may still have curative effects when it comes to scarring; especially some of the topical cremes.
Good Hygiene
Diet
Benzoyol Peroxide
Topical Cremes
May all have restoring effects on the skin of an acne sufferer.  They can hydrate and moisturize the skin, and stop the bacteria that have been shown to cause acne, Propionibacterium acnes, from growing and spreading.  It's important to note here that some of the Peroxide cremes have the opposite effect of moisturizing though, so read the labels and instructions carefully.  As with any other medical treatment, consult a physician before starting any new medicinal substance.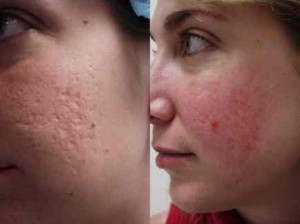 Dermabration
Dermabrasion

– This is literally taking off the affected skin.  As a matter of fact it used to be done with a small sterile electric sander, and was a very painful procedure.  The basic idea of this acne scar treatment being to sand down the skin to a smooth surface.  Now days it is done with small lasers and is much less traumatic.

Phototherapy

– This is one of, if not the, most promising acne scar treatment. With a 64-80% reduction in lesions and scarring, undergoing violet and red light source sessions, from 2 – 7 days a week have had a profound effect on many acne sufferer's blemishes and scars.

Surgery

– As a last resort some of the larger nodules and scars can be dealt with surgically.
Acne Scar Treatment:  Summary
Back to the original question; is there and acne scar treatment that works? Yes, early and aggressive treatment with conventional, as well as newly discovered methods can prevent acne scars.  However, if you're past that point and already have scars there are specific acne scar treatment options available.


What causes acne scars?
a. Eating too many corndogs
b. Clogging of the hair follicles in the extreme
c. Bad Breath
d. Having cool clean skin
Which is NOT an acne scar treatment preventative measures?
a. Good Hygiene
b. Antibiotics
c. Good Diet
d. Vacuuming the skin weekly
True or False:  All acne scarring is reversible.
a. True
b. False
Answers at the bottom of the page!

Mike Walden's Acne No More
In this comprehensive Acne prevention and cure book, Walden has put together a well thought out, factual based process.  From beginning to end, Walden has the one goal in mind of acne relief; relief from symptoms, depression, and embarrassment that come with this troubling condition.  With step by step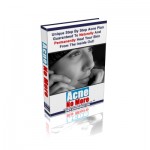 instructions this book is a thorough journey to having Acne No More!
Thoughts
What would you give for relief from the stress and strife brought on by embarrassing blemishes and scars?  Many would give all they have for a chance at acne relief.  Acne No More is that chance!  I would recommend this book to anyone who has felt embarrassed or self-conscious about their acne lesions and scars.  After all, what is hope worth?
Bell, Help for Skin Disorders is a skin care supplement that helps clear up dry, red, and lesioned skin.  It helps clear up the skin from the inside out, rather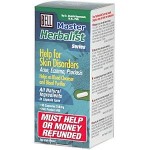 than treating the symptomatic outbreaks.  Used in conjunction with appropriate topical treatments, this product can make a difference in a short time.
Thought
I love the idea of attacking a problem at the root, and that's what Bell, Help for Skin Disorders can do.  Instead of just trying to scrub the problem away (which can exacerbate the situation,) why not work on the cause and the symptoms?  When this product starts to work, you can start to feel confidence again.  With this product you can begin to restore confidence to what can be a very deflating situation.  So get Bell, Help for Skin Disorders, and get pumped up!
The Scar Solution
Sean Lowry, Medical Researcher & Former Scar Sufferer, has put together a well thought out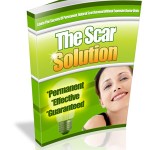 book on how to become acne scar free.  He explains the "ins and outs" of the process, and the success that you can experience if you follow the steps outlined in The Scar Solution.  This is a must have for acne sufferers.
Thoughts
I love the thought of someone being able to walk around without feeling self-conscious about their appearance for the first time in years. I can see the smile on people's faces when they step into the light of day knowing that The Scar Solution has worked it's magic.  If you suffer from acne scarring in any degree, get Lowry's comprehensive book of hope, and let me imagine you too stepping into the light.  To heck with that, you imagine the look on your face when you step into the light.
Answers: 1) b, 2) d, 3)b