The little red head had spent her whole adolescent life trying to treat, and when she couldn't treat, hide her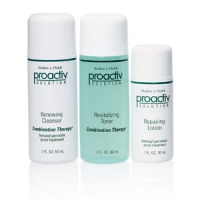 acne.  It was a constant issue; she couldn't escape it.  It was there when she looked in the mirror every morning, it was there when she went to school, and it was there when she talked with her friends.  Her mom was constantly "trying to help," not realizing that she was just constantly reminding her of her fears.  She hated the way she looked till she was 16.  What happened at 16?  Proactive happened.  Many customers have given similar Proactive Reviews for Adults.  Let's look at this product and see what all the hype is about.
Proactive Reviews: What is it?
Proactive is an acne treatment product, or actually, an acne treatment system, with several steps (products) to use.  It is basically three different treatment creams a:
Cleanser
Toner
Treatment
Used together, and in a specified order twice daily, the average acne sufferer can experience moderate to remarkable differences in their skin condition.
Proactive Reviews: Step 1
Step 1 is a Renewing Cleanser that is designed to get rid of dirt and dead skin cells that can accumulate overnight and throughout the day.   It cleanses the facial palate so the toner and treatment can do their job.  Without it you are just rubbing the dirt around your face, and may even be doing more harm than good.
Use the cleanser twice a day; once in the morning and once at night.
Get the skin moist and then use on your entire face.
Use a dime sized dollop to massage gently over your face for 1-2 minutes.
Wash off gently with warm water and then dry, gently (not scrubbing.)
Step 2 is a Revitalizing Toner designed to further exfoliate the skin and clear away any remaining dead skin cells.  It gets rid of detritus and exposes vital skin to allow the many skin improvement agents to act on your most viable skin cells.
Use morning and night daily.
Use a cotton ball or skin pad to apply a dime sized drop over your entire face.
Once done, let it dry completely.  There is no need to "wash it off."
Step 3 is the Repairing Treatment.  It is the substance that actually kills the bacteria that aids in the spread of acne; usually Propionibacterium acnes.   It is not a moisturizer though, and it is recommended that you use one after the treatment.
Use once in the morning and once at night.
A pea sized drop applied to infected areas should produce noticeable results
Like the Toner, simply allow to dry and do not wash off.
Proactive Reviews: What is the "Active" in Proactive?
Proactive is 6% Benzoyl Peroxide.  This can be a very irritating substance to the skin as it works to get rid of acne blemishes, be they:
Seborrhea (scaly red skin/rosacea)
Comedones (blackheads and whiteheads)
Papules (pinheads)
Pustules (pimples)
Nodules (larger papules)
Possible Scarring
It is designed to dry out the skin and then remove the dead skin cells and excess sebum (oil), so the pores can heal and dry naturally.  It can be very irritating to the skin until this happens.  You may experience:
Redness
Dry Skin
Itching
Slight Pain
These can happen while the ingredients do their job.  Sometimes you have to hurt to heal.  As always consult your doctor before you start a skin treatment program, and immediately report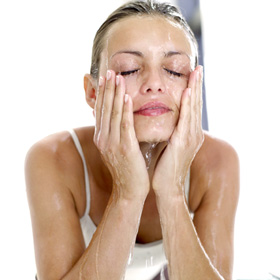 any excessive pain or other symptoms.
Proactive Reviews: Does it Work?
The Proactive reviews I've read have been about 90% positive.  Many customers report a difference in the condition of their skin within a two week period.  Some report a drastic improvement in their acne.  Other customers say they see a slight difference, but not enough to say it is "curing" their acne.  Of course, there is no known cure for acne, even with all the treatments available.
Good General Hygiene
Diet
Benzoyl Peroxide Creams
Antibiotics
Retinoids
Hormonal Supplements
Dermabrasion
Phototherapy
Laser treatments
Surgery
Of the treatments listed above, Diet and Benzoyl Peroxide Creams seem to have the most positive results, and as Proactive is 6% Benzoyl Peroxide, it seems perfectly likely that the abundance of positive Proactive reviews that I have read, are accurate.
If there is a complaint in the Proactive Reviews and Comments, it is in their customer service.  Some customers report bothersome, even harassing treatment from the company when it comes to canceling and sending back orders.
Proactive Reviews: Final Analysis
Most Proactive reviews are positive.  They say things like, "I've been using pro-active for years. Before proactive, my face was a complete mess…"  With such good results being the norm instead of the exception, aggressive sales techniques seem to be a small price to pay for a little red head girl who feels so much better about her life.  That tells me that good Proactive reviews are well founded.


What is the active ingredient in Proactive?
a. Benzoyl Peroxide
b. Aloe Vera
c. Fish Urea
d. Hydrogen Peroxide
True or False: Proactive Reviews generally report positive results.
a. True
b. False
Two of the most effective acne treatments are:
a. Scrub Pads and Milk Wash
b. Tea Tree Oil and Very Fine Sandpaper
c. Diet and Benzoyl Peroxide Creams
d. Clicking Your Heels Together and Saying, "There no skin like clear skin."
Answers at the bottom of the page!

 The Scar Solution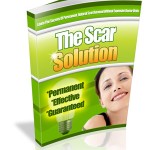 Sean Lowry, Medical Researcher & Former Scar Sufferer, has put together a well thought out book on how to become acne scar free.  He explains the "ins and outs" of the process, and the success that you can experience if you follow the steps outlined in The Scar Solution.  This is a must have for acne sufferers.
Thoughts
I love the thought of someone being able to walk around without feeling self-conscious about their appearance for the first time in years. I can see the smile on people's faces when they step into the light of day knowing that The Scar Solution has worked it's magic.  If you suffer from acne scarring in any degree, get Lowry's comprehensive book of hope, and let me imagine you too stepping into the light.  To heck with that, you imagine the look on your face when you step into the light.
 Mike Walden's Acne No More
In this comprehensive Acne prevention and cure book, Walden has put together a well thought out, factual based process.  From beginning to end, Walden has the one goal in mind of acne relief; relief from symptoms, depression, and embarrassment that come with this troubling condition.  With step by step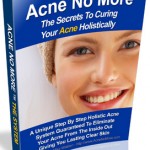 instructions this book is a thorough journey to having Acne No More!
Thoughts
What would you give for relief from the stress and strife brought on by embarrassing blemishes and scars?  Many would give all they have for a chance at acne relief.  Acne No More is that chance!  I would recommend this book to anyone who has felt embarrassed or self-conscious about their acne lesions and scars.  After all, what is hope worth?
Bell, Help for Skin Disorders is a skin care supplement that helps clear up dry, red, and lesioned skin.  It helps clear up the skin from the inside out, rather than treating the symptomatic outbreaks.  Used in conjunction with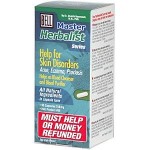 appropriate topical treatments, this product can make a difference in a short time.
Thought
I love the idea of attacking a problem at the root, and that's what Bell, Help for Skin Disorders can do.  Instead of just trying to scrub the problem away (which can exacerbate the situation,) why not work on the cause and the symptoms?  When this product starts to work, you can start to feel confidence again.  With this product you can begin to restore confidence to what can be a very deflating situation.  So get Bell, Help for Skin Disorders, and get pumped up!
Answers 1) a, 2) a, 3) c