"Cherlene what is that contraption?"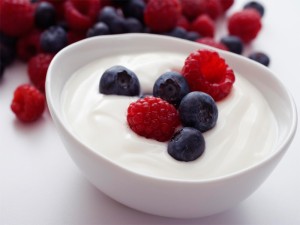 "Ohhh Girl, it's one of them home remedies for yeast infections!  I gots'ta quit this itchin!"
"But Cherlene, what's it doin'?"
"Shootin' blueberry yogurt into the infected area Girl!"
"I don't think that's what they meant by when they said to use yogurt to cure yeast infections."
Are you like Cherlene; ready to do anything to make the itching go away?  If you've ever had a yeast infection, you know what an incredible irritation and pain it can be.  You are probably ready to use any home remedy for yeast infection that you think will work.  In this article we will look at several of those remedies; some more bizarre than others.
Why Would I Need Home Remedies For Yeast Infections?
Because you are covered in germs, that's why.  It's OK, you're supposed to be, and in the right balance it actually promotes health.  You are a delicate dance of germ warfare, and it's when there is upheaval in the dance that you get sick.  You have:
In a healthy/normal situation you keep the bad germs, and the illnesses they cause, at bay with your good germs. If your Immune System gets overwhelmed then the bad germs flourish, upsetting the balance and causing you to get sick.
Physical contact with someone who already has a vibrant infection
Immune System Suppression ( usually due to illness)
Certain Diseases (Diabetes and HIV)
These are 3 situations where the Immune System is likely to get overwhelmed.  If the fungus called Candida albicans is the bad germ that flourishes, this will cause a yeast infection and you will need a home remedy for yeast infection.
What Symptoms Can Home Remedies for Yeast infections Relieve?
With a yeast infection there are several very irritating symptoms. You can have one or all in combination, but each can be maddening.
Redness
Itching (and thus scratching)
General irritation
Sores, spots, or dry skin
Burning, discomfort, or pain
These symptoms are common in or on the:
Genitals
Mouth
Throat
Skin
Blood
These symptoms are also what will let you know you need a home remedy for yeast infection.  Many of these symptoms are common to all the forms of yeast infection, but some forms of the illness affect certain groups more than others.
Thrush

– usually affects infants and the elderly

Candidemia

(yeast infection in the blood stream) usually affects those with an immunosuppressant condition, and those in the hospital.
Diagnosis
It's important to get a correct diagnosis, so you can know which home remedy for yeast infection is needed. Many people misdiagnose these types of infections, and the only way to get a reliable diagnosis is from your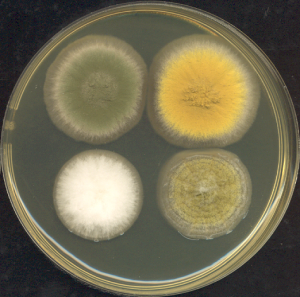 physician.  To get the proper diagnosis he or she will perform several simple tests:
Physical Exam
Look at a treated skin scrape under a microscope
Grow a culture of the infection in a Petri Dish
If you have the symptoms listed above, it might be a good idea to see a doctor.
What are Some Home Remedies for Yeast Infections?
Just a reminder, before you start any medical regimen, consult your physician.
1.
Over the Counter (OTC) Medications
Try these first (easiest option)
Two main types (Clotrimazole and Miconazole)
2.
Probiotics
Supplemental good germs (bacteria)
Most available OTC
3.
Yogurt
A natural Probiotic
Can be part of regular diet (makes it preventative also)
4.
Diet
Reduce the amount of sweets you take in
The idea being that yeasts feed on sugars, and diet can control their "food"
Works well for Diabetics
5.
Brown Paper Bag
Soak a brown paper bag in buttermilk (natural probiotic)
Place the bag in the infected area
Told you some of these home remedies for yeast infections were bizarre
6.
Stop any Cycle of Recurrence
Proper Hygiene can maintain the delicate germ dance
Refrain from sex with any partner who is exhibiting symptoms
If you have symptoms don't have sex
Partners often pass these yeast infections back and forth
Always shower before and after sexual contact with others
7.
Various Other Methods
Grapefruit extract
Yogurt soaked feminine products
Vinegar rinse (check with doctor before using)
Cranberry juice (more for bladder infection, but same principle)
There are more home remedies for yeast infections out there.  Before you begin one of these treatments do your homework.  Never ingest or apply blindly any "miracle cure." The wrong remedy could end up hurting more than helping.
Home Remedy for Yeast Infection
In deciding which home remedy for yeast infection to use, make sure you know what's being applied to your body.  From Over the Counter medication to Paper Bags soaked in buttermilk, the range of treatment is broad.  Pick your home remedy for yeast infection wisely.

What is soaked in Buttermilk to get rid of yeast?
a. Small mice
b. Probiotics
c. Brown Paper Bag
d. Plastic Bag
True or False: Yeast Infections are often misdiagnosed.
a. True
b. False
What does OTC mean?
a. Over the Counter
b. Obtuse Triangle Coitus
c. On the Car
d. Ostrich Toenail Cuttings
Answers at the bottom of the page!

If you are one of those ladies that suffer continually from yeast infections, then here's a product that could balance out your natural flora, and end the constant irritations.  With Renew Life Ultimate Flora Vaginal Formula, you get 50 billion active cultures in every capsule that will counter act the effects of whatever it is that's throwing your system out of whack.
What Can it Do?
Renew Life can eliminate many of the symptoms that cause havoc with freshness and normalcy.
All of these conditions can make life miserable, and when you have them, getting rid of them is of paramount concern.  This 10 different strain Probiotic, taken as directed, can quell that concern.
How Does it Work?
This all natural product helps restore the balance of flora that allows Yeast (Candida albicans) to reproduce to the point of being symptomatic.  It replaces "Good Bacteria" that's been lost and deters the growth of C. albicans which eliminates those bothersome conditions.
Resume your normal activities
Feel fresh
No more worrying about cleanliness and odor
If you are experiencing any of these symptoms then Renew Life Ultimate Flora Vaginal Formula can be your "go to" relief.  With it you can manage the problems that cause you so much discomfort.
Are you tired of all those 3 to 27 step "methods" to follow in order to get relief from a Yeast Infection?  Would you like to be able to rely on something much less involved?  If that's you, then try Yeastrol Natural Homeopathic Relief from Yeast Infections.  With Yeastrol you can have the relief you seek from:
It's time to get rid of these irritating and potentially serious symptoms.
Yeastrol is a spray.  Doesn't that sound simple?  That's all it takes to get relief from a Yeast Infection, and with just 2 sprays at a time, 3 times day, you can experience fast, effective relief from the conditions that are making you miserable.
This safe, homeopathic treatment reduces and eliminates symptoms in both men and women of all ages.  Those who have tried Yeastrol, and use it consistently like instructed, have come to swear by it.  They notice:
Some quick relief of symptoms (within 12 hours)
An end to recurring infections (by 3 months)
Complete cessation of all Yeast Infection activity (by 6 months)
If there is a drawback to Yeastrol, it's that you have to use it for 6 months on a daily basis, but what's that compared to the relief you get when that Yeast Infection problem you were having is completely gone?
Answers 1) c, 2) a, 3) a