No, not proven.  There are however a multitude of "treatments" for eczema that have proven to be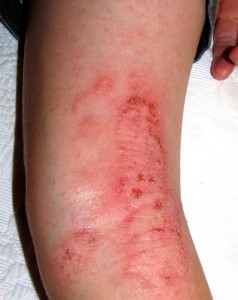 affective for some patients.  So the problem lies in the word "Proven" Eczema Cure.  No one industry expert, be it a:
Hospital
Famous doctor
Medical association
Has ever been able to definitively prove that a certain cure works on Eczema.
Eczema Cure:  What are Some of the Things People Use?
Steroids
Immunosuppressants
Water Proof Tape Over the Infected Area
Soft Water Baths
Ceramides
Simple Hyper Allergenic Soaps
Light Therapy
Lifestyle Changes including Diet
Alternative Medicines (including Sulfur, probiotics, acupuncture and herbs)
This is a list of the major approaches that sufferers of Eczema, many of them desperate for relief, have used with success.  The actual success depends largely on the individual.  As always consult a doctor before starting any medical regiment. An Eczema cure is not something you can get on your own; you need help.
Eczema Cure: Skin Care
There are a multitude of topical only skin care treatments that one can use to help prevent the outbreak and spread of Eczema.  These simple treatments could go a long way towards being an Eczema cure, but they are more preventative than curative.
Simple Hyper Allergenic Soaps
Moisturizers – Take care to know the side effects, too much can actually intensify the problem.
Soft Water Baths
Watch the video below. It's not so much an endorsement of the products this young lady uses, as it is to show how involved a skin care routine can be, and may need to be for sufferers of Eczema.
Taking care of your skin is essential in your life.  It is the largest organ of the human body, stretching out to be the size of a Queen Size quilt.  It is often an unknown, or undiscovered source of illness.  Just washing with simple soap and water daily can go a long way towards not needing an Eczema cure.
Eczema Cure: Steroids
Corticosteroids to be exact, are the type we're talking about.  There are topical and oral steroids available.
Hydrocortisone (less potent, topical)
Clobetasol Propionate (stronger, for more severe cases)
Steroids are used (topical in particular) because they bring about quick relief a great deal of the time.  They are not a cure, but rather an Eczema treatment.  They reduce:
Redness
Swelling
Itching
Dryness
Infection
There are however, side effects that can be serious.
The skin can become atrophied (thin and frail.)
Significant absorption into the body can cause HPA axis suppression.
Finally if used excessively the immunosuppressant action (killing bacteria) can have an adverse effect on the skin and actually worsen the condition.
Oh yeah, and if you get it in your eyes it can cause Glaucoma.
Eczema Cure: Immunosupressants
Both topical and systemic Immunosuppressants can be administered depending on the severity of the Eczema.
Tacrolimus (0.1%)
Pimecrolimus
Are commonly used.  These topical medications can show significant relief of symptoms, but have some adverse side effects, such as:
Suppression of the immune system to the point of further illness
Feeling flushed
Headaches
Flu-like symptoms
Photosensitivity (sensitive to light)
Adverse drug interactions
Systemic immunosuppressants can be used for treatment of more serious, persistent symptoms, but they are still can't be considered a cure.  As the intensity of the treatment increases so can the adverse effects.  With the use of immunosuppressants a doctor must be consulted, and in systemic use, close medical observation needs to be done, with regular blood tests.
Eczema Cure: Diet
With all we've learned about the relationship between diet and health recently, it is a natural place to look for when searching for a cure for Eczema. Some research has shown a link between allergies, food, and the triggering of Eczema.  If Eczema is a persistent disruption in your life, then it's time to look at the Diet-Eczema link.  Knowing what foods might cause your Eczema flare ups and worsening, could lead to an Eczema cure based solely on avoidance of those foods that cause it.
Eczema Cure: Final Thoughts
An Eczema cure may not be possible, but Eczema relief is very real.  Whether through simple skin care or high-powered systemic medications, the relief of your symptoms are within your grasp.  Do your homework, then consult with your physician.  Follow any and all of their recommendations and keep on top of this menacing condition. With a few simple daily steps/routines, you can find that an Eczema cure is not needed, because it feels like you've already found one.


Which of the following is a known cure for Eczema?
a. Diet free from allergens
b. Topical immunosuppressants
c. Cat Oil
d. There is no Eczema cure
True of False: Immunosuppressants require medical observation.
a. True
b. False
Which is NOT used to relieve Eczema symptoms?
'a. Topical Corticosteroids
b. Water Proof Tape
c. Good bathing habits
d. Scrubbing the infected area with steel wool
Answers are at the bottom of the page!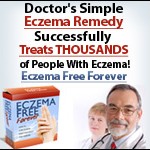 With easy to follow instructions and special sections on everything from Younger Looking Skin to Children's Eczema Cures, Eczema Free Forever will give you the a natural cure you've been looking for.  Her formula works completely; and her formula works quickly.  So, if fast effective relief is what you need, get a copy of Eczema Free Forever.
Thoughts
Do you worry about what you put on, or in your body these days?  Do you suffer from Eczema?  Well, if you answered yes to both those questions then Rachel Anderson has a program for you.  She's designed a cure for those who suffer from the symptoms of Eczema, and if you have it, you know what I mean when I use the word "suffer."   What wouldn't you pay for relief from such misery; relief in record time?  Check out Eczema Free Forever, and see.  It even comes with Bonus Material including a diet book and a supplement guide.


 
Eczema is a persistent condition that often limits your activity and social interaction with others.  It takes up your time, resources, and pride.  In her book Cure Child Eczema, Audrey Lynn has come up with a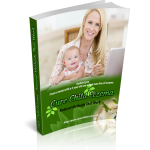 fast acting, effective way to rid your child of this dreadful illness.  Through "natural" methods and substances, Lynn has created a holistic, all-encompassing way to heal your child.
Thoughts
When I read this information, the first thing I thought was, no matter the cost, if it helps your kid, it's worth it.  And that rings true for every parent out there.  Especially one who is having to watch helplessly as their child experiences discomfort on an epic scale.  Give Cure Child Eczema a try, for your kid.  The Bonus Material included in this deal is great; an Allergy Book and a Gluten Free Diet Plan.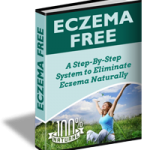 Eczema Free by Blake Helton is an exhaustive treatment for the elimination of Eczema and all its symptoms from your life.  She addresses the problem from an internal perspective and provides natural, holistic steps to be free of the irritation, pain, and embarrassment of this debilitating illness.
Thoughts
How many times have you had the opportunity to truly fix a major problem in life with minimal effort and finances?  Well, with Eczema Free you can do just that.  In my opinion Helton has hit upon the mother lode of ideas about treating this disturbing condition.  Naturally eliminating a condition that can't be cured with lotions, creams, and steroids is a blessing.  And with the Bonus Material of how to deal with the anxiety and scarring caused by Eczema, this deal can't be passed up.
Answers: 1) d, 2.) a, 3) d