Are you in desperate need of a Make Over? Are you tired of looking old, while feeling young?  You're definitely not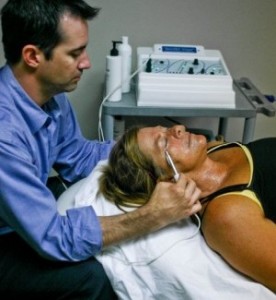 alone.  Millions of people each year have plastic surgery; many of them have Face Lifts.  But what if you don't have the money, or are too frightened of surgery to try it?  There are alternatives.  In this article we will look at what it means to have a Face Lift without surgery.
Face Lift Without Surgery: What Does That Mean?
It means:
No Incisions and Less Wound Care
Less Recovery Time
Much Less Face Lift without Surgery Cost
Most of the Time, A More Natural Look
The Procedure Can be Repeated if Necessary
Who doesn't want those things?  A Face Lift without surgery can be the answer for the person who is scared of surgery, and the person who doesn't have the thousands to spend on a Traditional Facelift.  If you are in one of those categories, or maybe you know someone who has had one of the Non-surgical procedures, read on!
Face Lift Without Surgery: What Types are There?
Dermal Fillers and Botulinum Toxins
Facial Exercise Programs
Deep Tissue Heating
Laser Facial Treatment
These are the major types of Face Lift without surgery.  Each one has its specific benefits as well as risks; we will look at each individually.
Dermal Fillers and Botulinum Toxins
Dermal Fillers have changed the Face Lift game.  These procedures are the fastest growing in the field.  It is a process by where a doctor will take soft tissue and inject it under the skin to enhance appearance by smoothing wrinkles and lines.  It can add volume to an aging or damaged face.
Hylauronic Acid
Calcium Hydroxylapatite
Polymethylmethacrylate (PMMA)
Autologous Fat – Fat from somewhere on the patient's body
These are the most used dermal fillers, with Hylauronic Acid being the newest and by far most used Face Lift without surgery.
We also include Botulinum Toxins (BOTOX and the like) in this group as they are also injected under the skin.  They however, are injected directly into the muscles that cause:
Wrinkles
Lines
Sagging Skin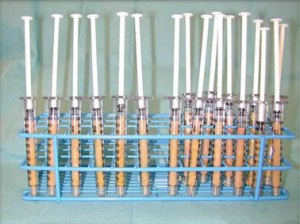 Syringes filled with Autologous Fat.
This paralyses and smooths the muscles keeping them from committing the offending features.
Dermal Fillers and Botulinum are fast and effective.  They are however, temporary and sometimes require re-administration of the procedures in as little as six months.
Facial Exercise Programs
If you want a completely non-invasive, younger you, here's the only way to do it.  Of all the Face Lift without surgery methods, it is the most:
Cost Effective
Low Risk
Natural
It is exactly what it sounds like, a series of toning and tightening exercises designed to develop facial muscles enough to reduce wrinkles and lines.  It also has the benefit of being the only Non-surgical Face Lift method that you can do daily and forever.  The downside is:
It has only limited effectiveness (especially if you already have problem areas)
Some of the exercises can be uncomfortable until you get used to doing them
Seems like limited risk for such an easy maintenance method.  If you consult your doctor you can also use this method to enhance the other methods discussed.
Deep Tissue Heating
In this Face Lift without surgery the deeper tissue of the face is heated to the point that the body is tricked into initiating repair of itself.  This produces more collagen which adds volume to the affected areas.  It can cause:
Redness
Swelling
Tenderness
Blistering
Rarely, permanent pigmentation change
Skin depressions
Scarring (very rare)
Infection (very rare)
This seems like a lot of risk, but it is actually an effective and safe alternative to a Traditional Face Lift.  It has a shorter recovery time and can be repeated after an appropriate amount of time.
Laser Facial Treatment
This Face Lift without surgery sounds intense in its description, but it is actually not as damaging as it sounds.  A laser actually "drills" into the affected area of the face, destroying old collagen tissue.  The vaporized tissue is then replaced by new tissue growth, which in turn gives more volume to your face, thus reducing wrinkles and lines.  There can be:
Redness
Swelling
Tenderness
Delayed results (3-6 months)
Again this is a procedure which can be done repeatedly as needed.  A major benefit to the non-surgical face lifts.
How Can I Have A Face Lift Without Surgery?
The Face Lift without surgery has actually been around for a while (BOTOX is 25 years old.)  They are a viable, albeit temporary solution, for those who are either too afraid or unable to afford a surgical solution to the age old problem of old age.  Consult with your doctor and find out which Face Lift without surgery can be right for you.

How does BOTOX work?
a. Heat
b. New tissue growth
c. Paralyzing the muscles
d. Excreting dead material
True or False: Deep Tissue Heating can rarely cause infection.
a. True
b. False
Which is NOT a Face Lift without surgery?
a. Mini Facelift
b. Deep Heating Tissue
c. Facial Exercises
d. Dermal Fillers
Answers at the bottom of the page!

Wendy Wilken has put together a facially invigorating program which will allow you to experience the benefits of a facelift, without the cost and risk of a facelift surgery.  Stars pay thousands for the results you'll see by using Facelift Without Surgery.
•             Look 10-15 years younger
•             Use acupressure with your fingertips (literally a Facelift at your fingertips)
•             Can be done at home (no costly hospital bills)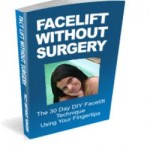 •             No need for thousands of dollars
•             No chance of surgical complications
•             Less pain
How can you turn down benefits like that?  You can't, that's how.  With Facelift Without Surgery, Wilken, an expert in anti-aging skin care techniques has developed a system that puts you in charge of your Make Over and lets you maintain that Newer, Younger face for years to come.
So, this is your Facelift answer ONLY if you're interested in:
•             A younger looking you
•             Revitalizing your life
•             Low cost Make Over
•             Feeling better about you
So why wait? The Facelift you've always wanted, but couldn't afford is waiting.  Stop wondering and start doing.  For only $37 and 60 Day Money Back Guarantee, you can't go wrong.
P.S. – This offer includes over $650 of Bonus Material.
Ade Adeyemi Coles has been in the field of Facial Exercise and Skin Management for years, and after studying extensively, has come up with a complete regimen of Facelift exercises that you can use from your own home.  He calls it Facial Gymnastics.  Would you like to:
•             Look younger
•             Avoid thousands in cost
•             Avoid post-surgical complications
•             Be able to maintain your Newer, Younger you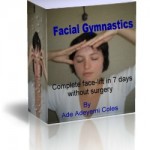 •             Do it from your own home
If you like the ideas above then Facial Gymnastics is for you!
What Coles has done here is important.  It's going to allow people from around the world to access a procedure that was previously unavailable to them due to cost.  Facelift surgeries can cost up to $9,000, but with Facial Gymnastics you will pay less than $36.00!  Imagine feeling and looking younger. and all for a Money Back Guaranteed program that has been proven time and again to work.
•             Look younger
•             Feel better
•             Enjoy life again
All you have to do is a few simple exercises.  And with over $200 in Bonus Material you can't go wrong!  Get started today.
Answers: 1) c, 2) a, 3) a