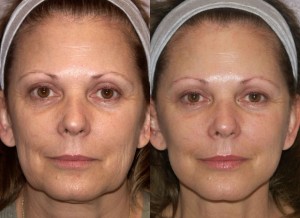 "Ohhh Girl, I think that man is check'in me out."
"Cherlene, there's a clock over your head there."
"Oh hush girl.  You know, maybe I need one of them Mini Face Lift things."
"I don't know Cherlene; I think your big head may need a Maxi Face Lift."
"Shut up Girl!"
Do you look older than you feel?  Does the face in your mirror, not match the fire in your heart?  Well maybe it's time to think about helping the two meet.  One way to make that happen is through a Mini Face Lift.  But, what does that mean?  Well, look at the Mini Facelift Photos in the adjoining picture and see what that means.
What is a Mini Face Lift?
A Rhytidectomy (Face Lift) of any kind, including a Mini Face Lift, is the:
Removal of excess skin
Tightening of excess skin
Redraping of skin
Adjustment or removal of underlying tissue
There are a variety of Rhytidectomies that your Plastic Surgeon may use.  Which one will depend on several things.  When you sit down with your surgeon, he or she will talk about what you want out of this procedure.  There are several things they are going to discuss and take into account, including but not limited to:
What is your age?
What are the recovery times for the different procedures?
What areas do you want to improve?
What risks are involved with each operation?
What are the expectations for the surgery?
Together you and you physician will determine which procedure is right for you and you should know exactly what to expect when you leave the office.  It's important to note here that if you don't feel comfortable with what you've heard, let your surgeon know.  If you don't feel like you're being heard, look elsewhere.  You are going to need to feel good about the Mini Face Lift you may be about to undergo.
What are the Different Types of Face Lifts?
Each type of Face Lift you could have is designed for specific needs, and which one you have will be based on those needs.  So whether it's a Mini Face Lift or a Deep Plane Face Lift your rejuvenation needs can be met.
Traditional Face Lift

– Skin tightening with an incision from above the ear hairline, circling the ear to the hairline below it on the neck. Then pulling the skin back and removing any excess skin and underlying tissue.

SMAS Face Lift

– A re-suspension of facial muscles just below the skin.

Deep Plane Face Lift

– Cutting away some of the deeper cheek fats.  Helps lessen "laugh lines".

Composite Face Lift

– Same as Deep Plane Lift with the addition of the repositioning of some of the eyelid muscles.

Mid Face Lift

– Lifting and or repositioning the facial material between the cheeks.

Thread Face Lift

– Nominally invasive adjustments to the eyes, forehead, and nasolabial folds.

Subperiosteal Face Lift

– Used with the Traditional Face Lift in order to allow for longer lasting rejuvenation.

Skin Only Face Lift

– Pulling and excising of excess skin only.  Usually only last 6-12 months.
The Mini Face Lift
I left our main reason for this article for last, so we can explore it in depth.  The Mini Face Lift is basically a Traditional Face Lift with the exception of the skin on the neck not being involved.
It is the least invasive type that produces similar results to a full face lift.
Done on people who have deep nasolabial folds and sagging facial structures.
Incision is from the hairline above the ear (sometimes called the "S" Lift due to incision shape.)
More of a temporary fix to age issues.
Has less downtime than other Face Lifts.
The Mini Face Lift is an excellent answer for those who are in need of:
A quicker solution to looking younger
A less invasive procedure.
Less down time after the procedure.
Still have good neck structure.
Need more help around the eyes and nose.
As with any surgery, the Mini Face Lift has potential concerns and complications including, but not limited to:
Hematomas (Bleeding under the skin and bruising)
Nerve Damage (most common is to the greater auricular nerve near the ear)
Necrosis (death of cellular tissue)
Infection
Reaction to anesthesia (concern in all surgical procedures)
Mini Facelift Scars
Mini Facelift Cost
What is a Mini Face Lift?
A Mini Face Lift is one of several types of face lifts available today.  It is a less invasive, albeit more a temporary, procedure used to rejuvenate the facial features; in particular around the eyes and nose.  It has complications, like any surgery, but if it suits your needs, the Mini Face Lift may be the answer to seeing a new you in the mirror.

Which is NOT a type of Face Lift?
a. Thread Face Lift
b. Composite Face Lift
c. Traditional Face Lift
d. Fork and Spoon Face Lift
True or False: Nerve damage is not a concern of the Face Lift.
a. True
b. False
Which one will a surgeon ask about before surgery?
a. Shoe size
b. Favorite TV character
c. How many kids you have
d. Surgery expectations
Answers at the bottom of the page!

Wendy Wilken has put together a facially invigorating program which will allow you to experience the benefits of a facelift, without the cost and risk of a facelift surgery.  Stars pay thousands for the results you'll see by using Facelift Without Surgery.
•             Look 10-15 years younger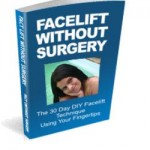 •             Use acupressure with your fingertips (literally a Facelift at your fingertips)
•             Can be done at home (no costly hospital bills)
•             No need for thousands of dollars
•             No chance of surgical complications
•             Less pain
How can you turn down benefits like that?  You can't, that's how.  With Facelift Without Surgery, Wilken, an expert in anti-aging skin care techniques has developed a system that puts you in charge of your Make Over and lets you maintain that Newer, Younger face for years to come.
So, this is your Facelift answer ONLY if you're interested in:
•             A younger looking you
•             Revitalizing your life
•             Low cost Make Over
•             Feeling better about you
So why wait? The Facelift you've always wanted, but couldn't afford is waiting.  Stop wondering and start doing.  For only $37 and 60 Day Money Back Guarantee, you can't go wrong.
P.S. – This offer includes over $650 of Bonus Material.
Ade Adeyemi Coles has been in the field of Facial Exercise and Skin Management for years, and after studying extensively, has come up with a complete regimen of Facelift exercises that you can use from your own home.  He calls it Facial Gymnastics.  Would you like to:
•             Look younger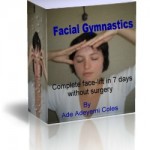 •             Avoid thousands in cost
•             Avoid post-surgical complications
•             Be able to maintain your Newer, Younger you
•             Do it from your own home
If you like the ideas above then Facial Gymnastics is for you!
What Coles has done here is important.  It's going to allow people from around the world to access a procedure that was previously unavailable to them due to cost.  Facelift surgeries can cost up to $9,000, but with Facial Gymnastics you will pay less than $36.00!  Imagine feeling and looking younger. and all for a Money Back Guaranteed program that has been proven time and again to work.
•             Look younger
•             Feel better
•             Enjoy life again
All you have to do is a few simple exercises.  And with over $200 in Bonus Material you can't go wrong!  Get started today.
Answers: 1) d, 2) b, 3) d