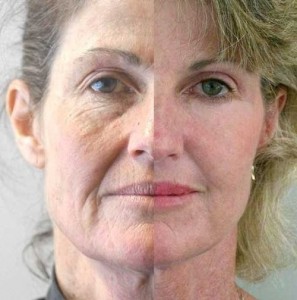 "Cherlene, what are you doing?"
"Ohhh Girl, I'm trying out my new Non Surgical Face Lift exercises."
"Well you look constipated, cut it out."
Are you tired of seeing wrinkles and sagging skin in the mirror?  Do you want a new you, but don't want to spend the thousands and thousands of dollars it takes to have a Surgical Face Lift?  Or maybe you're too frightened of the surgery itself?  These are all common considerations when it comes to restoring your youth.  Whatever the reason, there are now several alternatives to surgery when it comes to rejuvenating your looks.  In this article we will look at Non Surgical Face Lift options.
Why a Non Surgical Face Lift?
More and more people who are looking for an answer on how to look younger, are turning from a surgical answer.  There are several reasons why this is:
Cost

– Depending on the procedure(s) you have done, today's Face Lifts can cost between $5,000 – $20,000.  Most people just can't afford that kind of budget.

Complications

– Infection is a serious concern with any surgery, as is stitching and suturing.  Extreme care must be taken after surgery or bad things can happen.

Recovery Time

– Depending on the type of Face Lift Surgery you have, the recovery time is anywhere from 4 days to 2 weeks.

Unsatisfying Results

– There are entire television shows dedicated to botched plastic surgeries of the stars.  And though you are probably not going to be on one of those shows, a bad Face Lift can leave you looking freakish, and not at all like you wanted.
All the above are considerations that lead someone to Non Surgical Face Lift options.
Dermal Filler Non Surgical Face Lift
A Dermal Filler is a substance injected under the skin to improve wrinkles and smooth skin.
Hyaluronic acid
Calcium Hydroxylapatite
Bovine Collagen (derived from cows) – no longer used
Silicone (sometimes toxic) – no longer used
Body Fat – used less often now
Botulinum Toxins – not true fillers but included due to injection under the skin
These have several benefits that appeal to potential Non Surgical Face Lift customers.
At the same time, there are also side effects and concerns that Dermal Fillers present.
Must redo the procedure every 1-2 years
Redness
Bruising
Swelling
Headaches
Tenderness
Botulinum Toxins (Botox and the like) are also injected under the skin, but don't simply "fill" in under the skin.  They actually immobilize the muscles that cause wrinkles.
Dermal Fillers are still one of the most popular forms of Non Surgical Face Lift available.  However, because of improving knowledge and technology there are other options gaining in popularity.
Non Surgical Face Lift Through Exercises
That's right, you read that correctly, there are exercises you can do for your face.  These regimens are designed to give you the youthful look you would get from a Face Lift.  This Non Surgical Face Lift is designed to tone and tighten the muscles of the face in such a way that wrinkles and "sag" lines are reduced.
Benefits
Cost
Continuing Care (you can do this as long as you're alive)
Non-Invasive
Low Risk
Natural Look
Side Effects and Concerns
There are very limited side effects and concerns for Facial Exercising except:
Some initial soreness
Redness immediately following the exercises
Results are limited
The limited results are the big drawback for this option.  You're just not going to get drastic rejuvenation through exercise. And although you can achieve some remarkable results, for some it will never be remarkable enough.
Non Surgical Face Lift Through Deep Tissue Heating
Here is one of the newer and most promising Non Surgical Face Lift methods.  It is a process by where you heat the deeper tissues of the face to elicit a "healing" response from the body.  This in turn produces and remolds the collagen of the face.
Benefits
No permanent pigmentation changes
Cost $500-$5,000
Non-Invasive
Shorter Recovery Time
There are two major brands of Deep Tissue Heating being used today, Thermage (utilizes radio frequency energy) and Titan (uses infrared energy.)
Side Effects and Concerns
Redness
Swelling
Temporary skin blanching (whiteness)
Bumps
Blistering
Scarring (rare)
Infection (rare)
No long term studies available
Many of these side effects are temporary, which is why this Non Surgical Face Lift is increasingly popular.  The biggest concern however, may be the fact that due to its newness, there are no long term studies available.
Laser Therapy Non Surgical Face Lift
In this procedure a CO2 Laser actually drills holes in targeted areas of the skin.  This vaporizes damaged collagen in the problem areas and stimulates the growth of new collagen, which in turn fills in the "drilled" holes and tightens the skin.
Benefits
Takes 3-6 months for results (looks like you never had work done)
Lasts up to 5 years
Can redo the procedure when needed
Cost (4-6 treatments @ $975 per)
Doesn't change basic look, only reinforces the younger you
Many people famously saw the benefits of this Non Surgical Face Lift on the 53 year old Madonna at the 2012 Super Bowl Halftime show.  She looked remarkable!
Side Effects and Risks
Redness
Swelling
Delayed Results (some people don't like the 3-6 month wait)
Will a Non Surgical Face Lift Work?
A Non Surgical Face Lift is a definite option in your search to remain youthful.  The options are numerous, and if you are looking for a non-invasive answer, then look at the list above.   Weigh the pros and cons, and see which Non Surgical Face Lift is right for you.

Which is a type of Non-Surgical Face Lift?
a. Sander Block
b. Flame Burst
c. Deep Tissue Heating
d. Acupuncture
True or False:  Infection is a concern for a Facial Exercise Regimen.
a. True
b. False
Which is NOT a benefit of a Laser Therapy Face Lift?
a. 3-6 months natural rejuvenation
b. Lasts up to 5 years
c. Can redo the procedure if needed
d. Costs less than $500
Answers at the bottom of the page!

Wendy Wilken has put together a facially invigorating program which will allow you to experience the benefits of a facelift, without the cost and risk of a facelift surgery.  Stars pay thousands for the results you'll see by using Facelift Without Surgery.
•             Look 10-15 years younger
•             Use acupressure with your fingertips (literally a Facelift at your fingertips)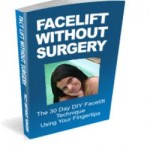 •             Can be done at home (no costly hospital bills)
•             No need for thousands of dollars
•             No chance of surgical complications
•             Less pain
How can you turn down benefits like that?  You can't, that's how.  With Facelift Without Surgery, Wilken, an expert in anti-aging skin care techniques has developed a system that puts you in charge of your Make Over and lets you maintain that Newer, Younger face for years to come.
So, this is your Facelift answer ONLY if you're interested in:
•             A younger looking you
•             Revitalizing your life
•             Low cost Make Over
•             Feeling better about you
So why wait? The Facelift you've always wanted, but couldn't afford is waiting.  Stop wondering and start doing.  For only $37 and 60 Day Money Back Guarantee, you can't go wrong.
P.S. – This offer includes over $650 of Bonus Material.
Ade Adeyemi Coles has been in the field of Facial Exercise and Skin Management for years, and after studying extensively, has come up with a complete regimen of Facelift exercises that you can use from your own home.  He calls it Facial Gymnastics.  Would you like to:
•             Look younger
•             Avoid thousands in cost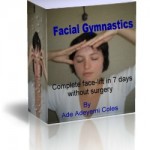 •             Avoid post-surgical complications
•             Be able to maintain your Newer, Younger you
•             Do it from your own home
If you like the ideas above then Facial Gymnastics is for you!
What Coles has done here is important.  It's going to allow people from around the world to access a procedure that was previously unavailable to them due to cost.  Facelift surgeries can cost up to $9,000, but with Facial Gymnastics you will pay less than $36.00!  Imagine feeling and looking younger. and all for a Money Back Guaranteed program that has been proven time and again to work.
•             Look younger
•             Feel better
•             Enjoy life again
All you have to do is a few simple exercises.  And with over $200 in Bonus Material you can't go wrong!  Get started today.
Answers: 1) c, 2) b, 3) d