"Cherlene, that makes your 5th time to the toilet this afternoon.  What's gotten into you?"
"Ohhh Girl, I heard about one of those 'liquid facelifts'!"
"Did you go to the doctor and get one Cherlene?"
"No Girl, I ain't spending no money to do somethin' I can get from my own fridge."
"Cherlene, it don't mean drinking liquid, they're talking about things like Botox and fat from your belly."
"Well forget that!  I ain't drinkin' none of that."
Are you like Cherlene and need a boost?  Do you feel young, but think you look old?  When your attitude doesn't match your appearance, it may be time for a Liquid Facelift.
What is a Liquid Facelift?
This is a process by which injections or dermal fillers are used to "fill in" the areas of the face where age and/or damage have reduced volume under the skin.  There are several options for which type of "liquid" is used; you and your physician can decide together which one will work best for you.
Hylauronic Acid

– By far the most popular dermal filler (Juvederm, Restylane, Perlane)

Calcium-based Microspheres Suspended in a Water-based Gel

(Radiesse)

Polymethylmethacrylate (PMMA)

– immediate results and longer lasting (Artefill)

Autologous Fat

– Fat harvested from your own body
*WARNING: There are 2 videos in this article; both show injections and actual procedures.  Viewer discretion is advised.  Not for the squeamish.
The list above is not exhaustive by any means, but are some of the most popular and widely used fillers for a Liquid Facelift.
Also included in this category of Facelift are the Botulinum Toxins.  These substances are designed to numb and incapacitate the muscles that cause wrinkling and lines.  BOTOX is the most famous, but there are numerous others.
Liquid Facelift Candidates
Almost anyone who wants to appear younger in the face is a good candidate for a Liquid Facelift.  Perhaps the best thing to do here is to list who is NOT a good candidate.  If you suffer from, or qualify in any way for the following, consult your physician.
Diabetes
Bleeding or Autoimmune Conditions
Allergies from any of the specific products
Neuromuscular Issues
Cardiovascular Issues
Again, these lists are not meant to be exhaustive, but rather to give you an idea of what are the most common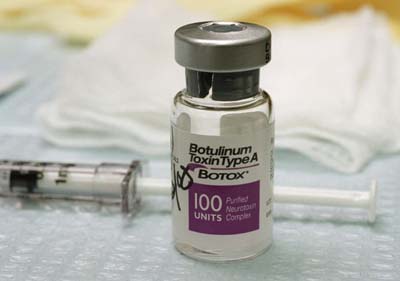 situations that need to be considered.
What Happens During A Liquid Facelift?
There are several steps toward getting a Facelift of any kind.  Below are some of the basic steps from beginning to end of the process.
You should begin with an initial consultation from your General Physician.  They can tell you whether you have any generally restrictive issues, and will likely give you a Plastic Surgeon recommendation.
Next comes your initial consultation with your Plastic Surgeon.  Here you can discuss options and the best type of Facelift for you.
You surgeon may ask you to have some Pre-procedure labs to make sure you are physically ready to have the surgery.
Have your Facelift.
A topical or injectable anesthetic will likely be used to numb the areas you plan to have worked on; in certain instances a nerve block may be employed.
Dermal Filler or Liquid Toxin injections can now be administered.
Most of the time this lasts less than an hour.
In most instances you will be sent home with Post-procedure care instructions.
You will likely have a set number of visits scheduled to check on progress.
This is a general list, but the basic ideas will be used in some way by every physician.  If you have any complications or questions, be sure to call your surgeon.  It is important to note that at any time during this process if you feel uncomfortable or "dismissed" in any way, press the issue, and if you don't like what you hear or see, go find a doctor who will answer your questions. 
Benefits of a Liquid Facelift
There are many reasons why someone would want a Liquid Facelift as opposed to a Traditional Facelift.  Here are some of the most common:
Cost
Out Patient Procedure
No Anesthesia
No Incisions
Much Quicker Recovery Time
Can Treat Specific Areas
Can See Results Quicker
With so many great benefits it's easy to see why these procedures are becoming so popular.
Risks and Side Effects of Liquid Facelift
The risks and side effects associated with this type of Facelift are similar to those of any facial work done.
Redness
Swelling
Hematoma (bruising)
Pain and Tenderness
Possible Infection
Drooping (rare; occasionally happens with Botulinum Toxins, but goes away)
Temporary Small Lumps Under the Skin
Compared to the risk of an Incision Facelift, these are minor in comparison.  Rarely is there a post-operative side effect that lasts.  Just more reasons why the Liquid Facelift is growing in popularity.
What Is A Liquid Facelift And What Are The Benefits?
Well, there you have it; what a Liquid Facelift is, how it's done, and the benefits vs. risks.  If you are considering one of these procedures, read over all the material and prepare a list of questions for your doctor before you get to the appointment.  Make sure you get all the answers you need.  Once you've decided, then it's just a matter of getting your Liquid Facelift and a newer, younger you.

Which is NOT a risk of a Liquid Facelift?
a. Redness
b. Tenderness
c. Hematoma
d. Gout
True or False:  PMMA is a type of Dermal Filler.
a. True
b. False
Which type of Facelift poses the greater risks?
a. Liquid
b. Incision (Traditional)
c. Deep Heating
d. Laser
Answers at the bottom of the page!

Wendy Wilken has put together a facially invigorating program which will allow you to experience the benefits of a facelift, without the cost and risk of a facelift surgery.  Stars pay thousands for the results you'll see by using Facelift Without Surgery.
•             Look 10-15 years younger
•             Use acupressure with your fingertips (literally a Facelift at your fingertips)
•             Can be done at home (no costly hospital bills)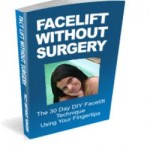 •             No need for thousands of dollars
•             No chance of surgical complications
•             Less pain
How can you turn down benefits like that?  You can't, that's how.  With Facelift Without Surgery, Wilken, an expert in anti-aging skin care techniques has developed a system that puts you in charge of your Make Over and lets you maintain that Newer, Younger face for years to come.
So, this is your Facelift answer ONLY if you're interested in:
•             A younger looking you
•             Revitalizing your life
•             Low cost Make Over
•             Feeling better about you
So why wait? The Facelift you've always wanted, but couldn't afford is waiting.  Stop wondering and start doing.  For only $37 and 60 Day Money Back Guarantee, you can't go wrong.
P.S. – This offer includes over $650 of Bonus Material.
Ade Adeyemi Coles has been in the field of Facial Exercise and Skin Management for years, and after studying extensively, has come up with a complete regimen of Facelift exercises that you can use from your own home.  He calls it Facial Gymnastics.  Would you like to:
•             Look younger
•             Avoid thousands in cost
•             Avoid post-surgical complications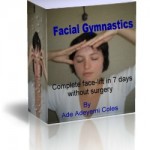 •             Be able to maintain your Newer, Younger you
•             Do it from your own home
If you like the ideas above then Facial Gymnastics is for you!
What Coles has done here is important.  It's going to allow people from around the world to access a procedure that was previously unavailable to them due to cost.  Facelift surgeries can cost up to $9,000, but with Facial Gymnastics you will pay less than $36.00!  Imagine feeling and looking younger. and all for a Money Back Guaranteed program that has been proven time and again to work.
•             Look younger
•             Feel better
•             Enjoy life again
All you have to do is a few simple exercises.  And with over $200 in Bonus Material you can't go wrong!  Get started today.
Answers: 1) d, 2) a, 3) b